We started with these reports to be more transparent with our employees, instructors, students — the SmartNinjas. We believe that in today's world, it's more important than ever to build trust. We have looked at the data from the last year (2019), and these are the results.
We held courses in 13 different cities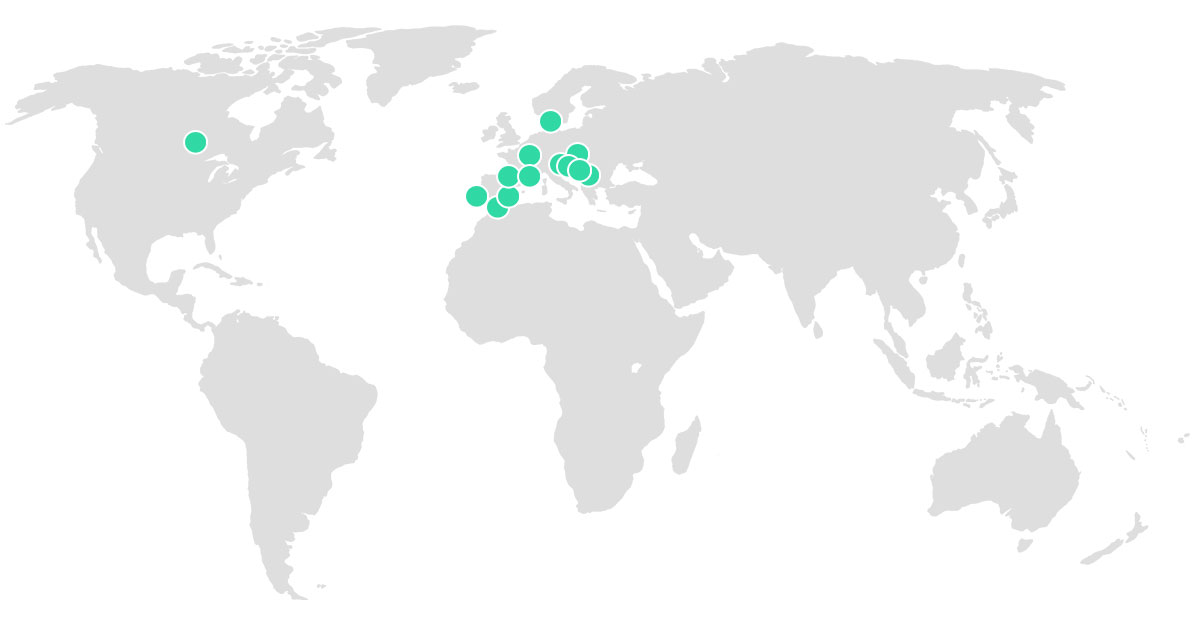 A record number of students enrolled in our courses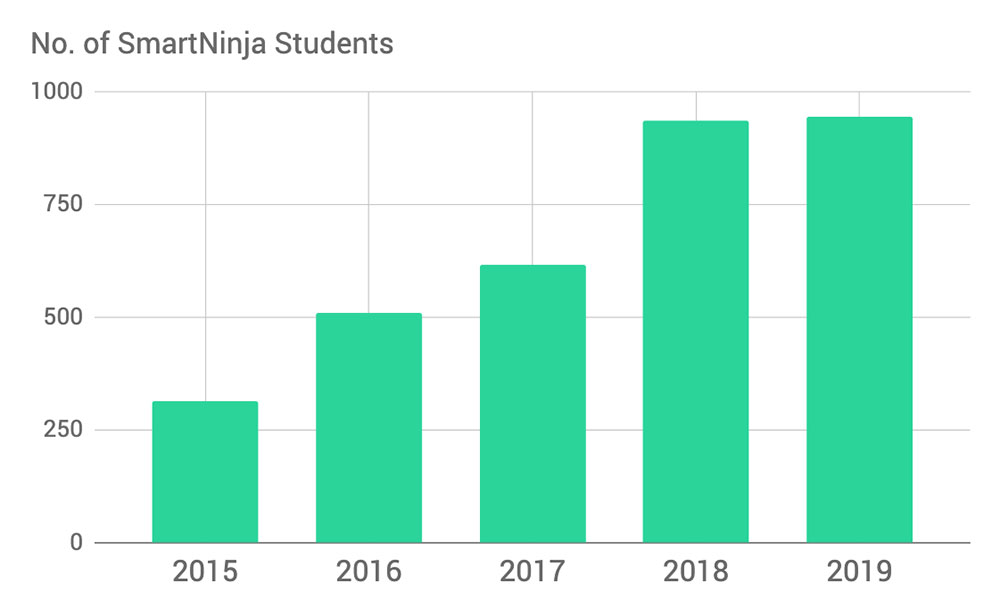 39% of our students in 2019 were female ‍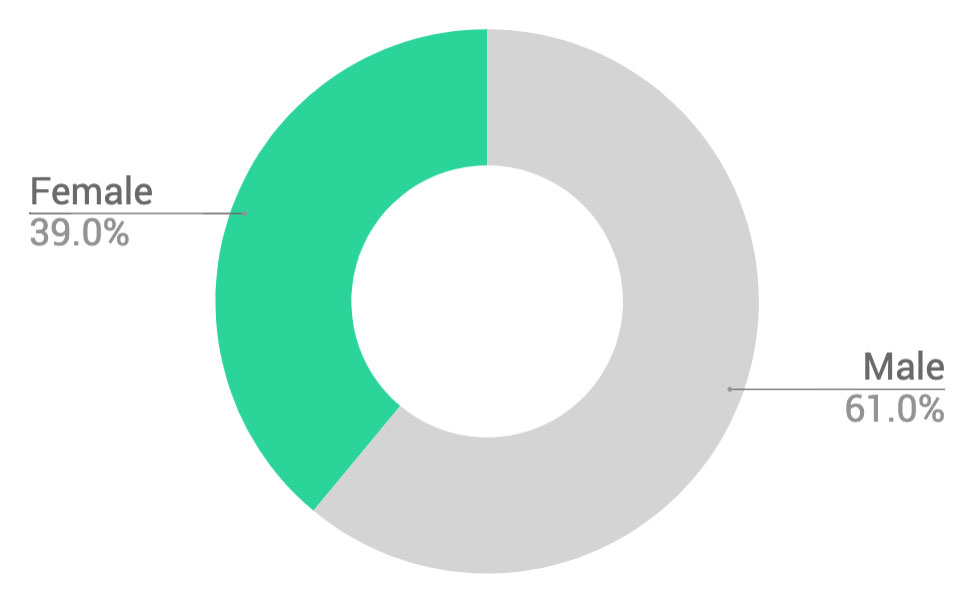 Students who finish our courses rate them with an average of 8.5/10.

The average course grade by students for all courses that ended in 2019 (8.5/10).
TOP 5 things that happened to us in 2019
1. Expansion to the USA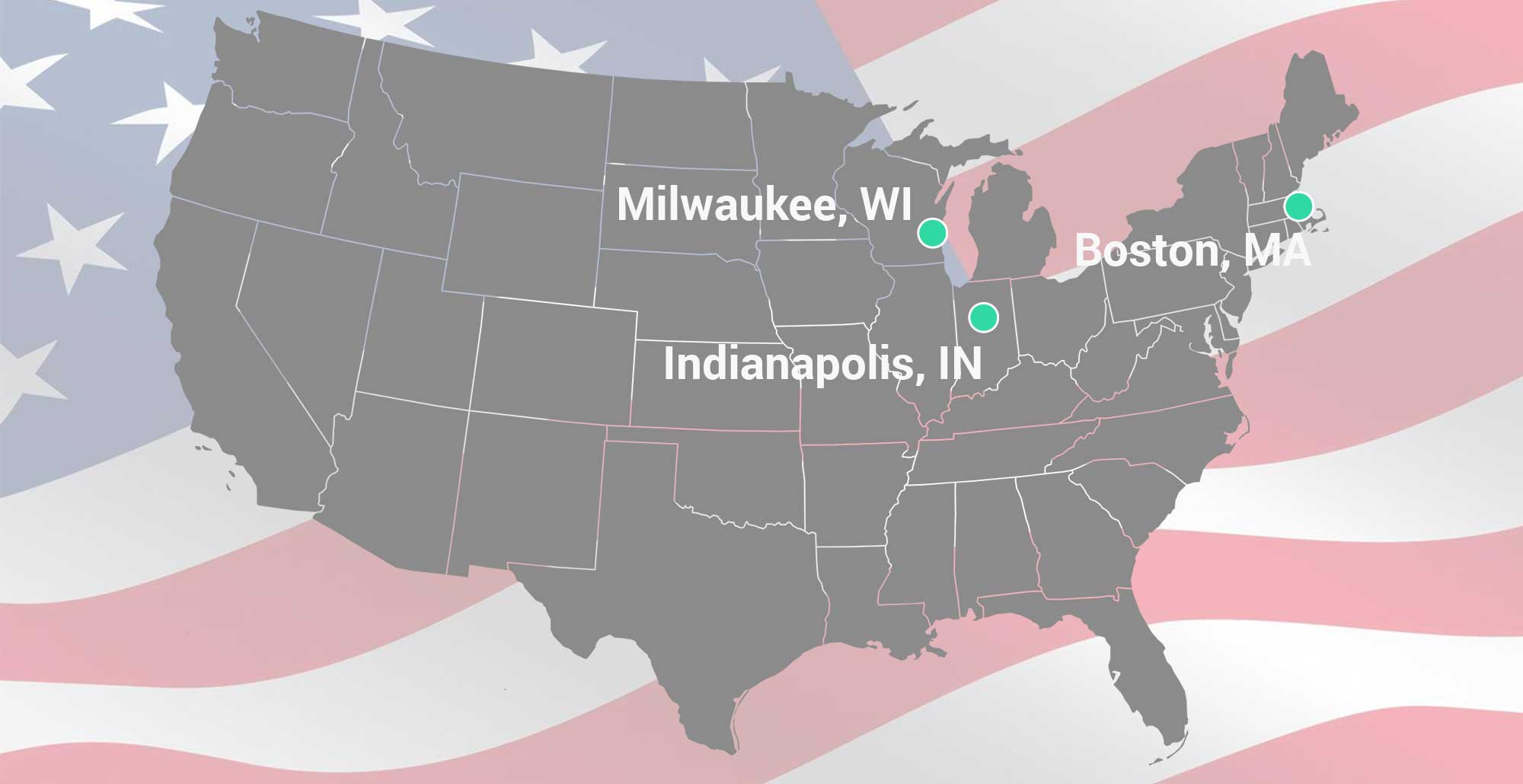 We have spent a larger part of the year preparing for our USA expansion.
Over the last few months, we really moved things forward by forming the first location partnerships in Boston, Milwaukee, and Indianapolis.
We also got the first instructors in these cities who will teach our first courses in the US. We are excited to bring SmartNinja to the States in 2020.
2. A fully remote company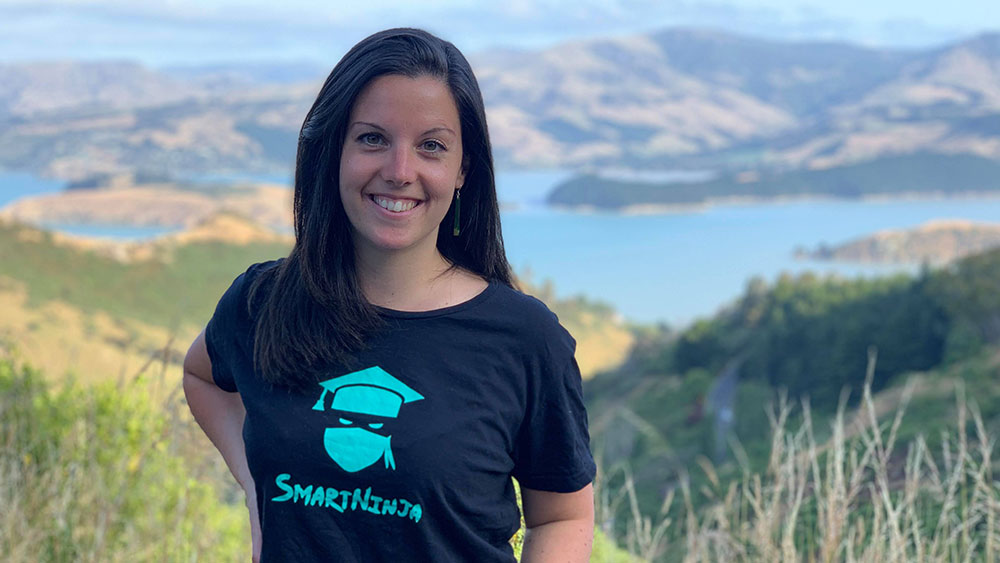 The year 2019 was also our biggest test so far to see how our team functions as a fully remote team (we don't have offices).
SmartNinja CTO Matej Ramuta has spent 9 months in the US, while other team members were located in various cities across Europe.
2020 will follow a similar path. For example, our team member from Austria now works out of New Zealand (pic above).
We love the freedom of being a remote team. And we love giving this privilege to our team members.
3. Not only humans, bots work for us too!
In 2019 we also spent a lot of time managing our costs.
We managed to end the year with 12% lower costs of operations and management of SmartNinja.
A big part of this was the optimization of both merchandise distribution and franchise support. Also, we automated many of our repeating (and boring) processes, which are now handled by bots.
4. WeAreDevelopers Congress

The team also attended one of the biggest conferences for developers in Europe, WeAreDevelopers conference, in Berlin, Germany.
Read more about it in our blog post: WAD 2019 – Will AI Replace Us?
5. Fresh new merch for our SmartNinjas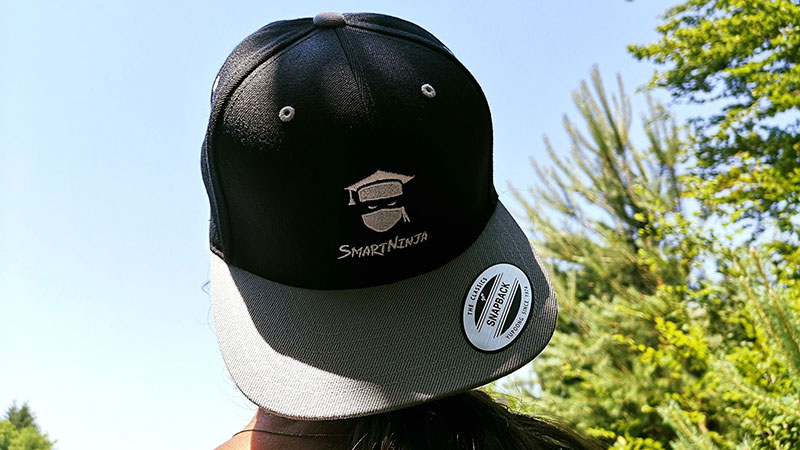 While we can't (and wouldn't) replace our traditional SmartNinja T-shirts (black with a green logo), we did some upgrades on some other items.
We updated SmartNinja bags, now in beige 100% cotton. We updated SmartNinja stickers, now every student gets 3 different pieces. We also created snapback hats for SmartNinja instructors and partners. We love them! ❤️
Thank you
In the end, we would like to thank everybody for giving us a great year.
The students, instructors, location partners, franchisees, and the whole SmartNinja team.
It was a year of many exciting things. We had failed at some – and we learned from it. We have reached goals at others – and we will make sure to exceed them next year.
We are excited to see what 2020 will bring. We are ready!