We started with these reports to be more transparent with our employees, instructors, students — the SmartNinjas. We believe that in today's world, it's more important than ever to build trust. We have looked at the data from the last year (2020), and these are the results.
We held courses in 12 different cities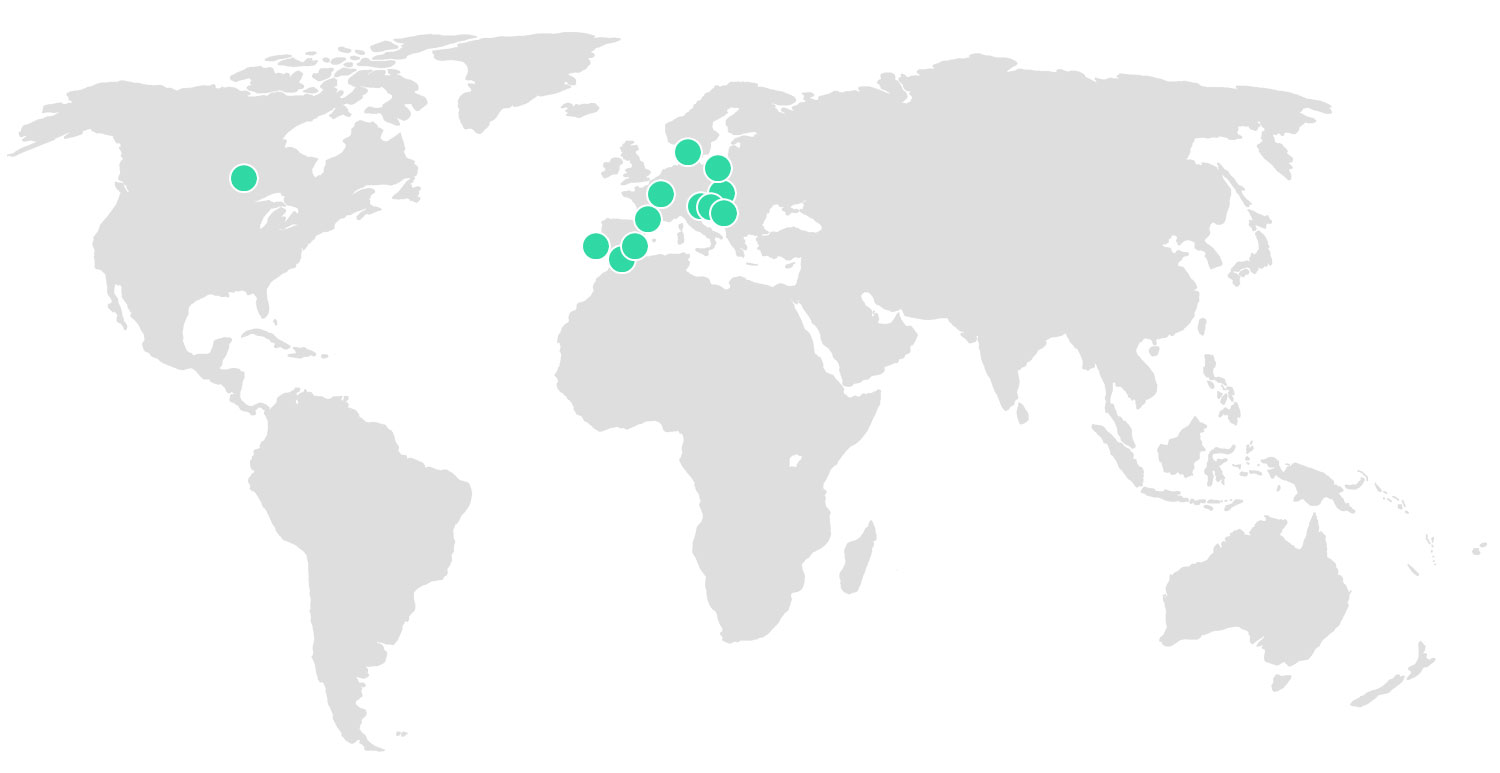 Many new SmartNinjas completed a course in 2020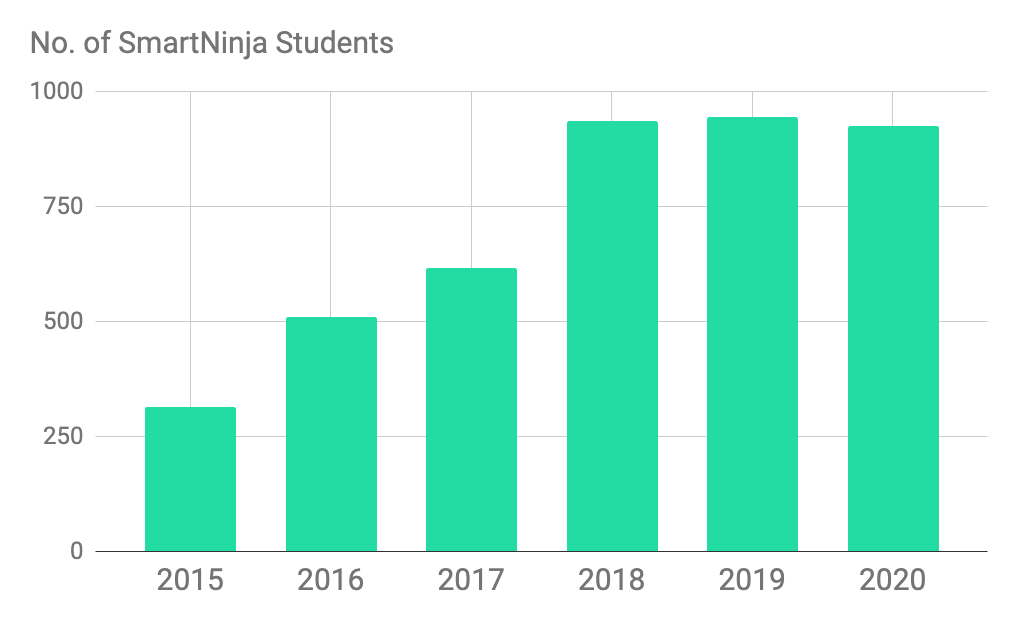 38.6% of our students in 2020 were female ‍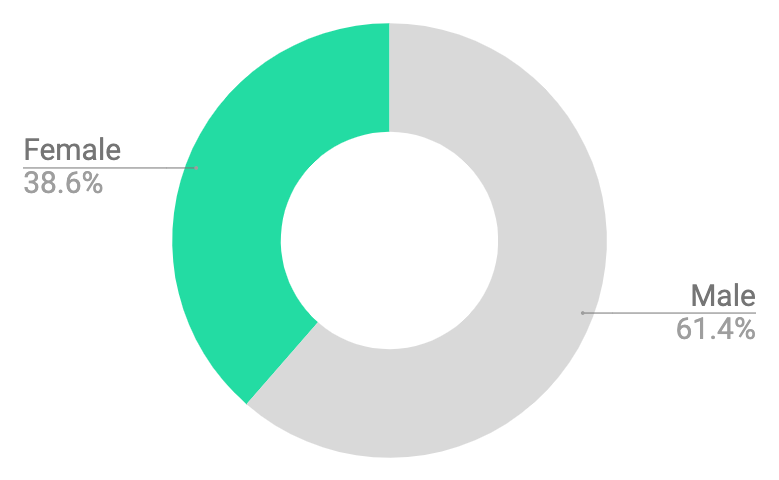 Students who finish our courses rate them with an average of 8.8/10.

The average course grade by students for all courses that ended in 2020 (8.84/10).
Key things that have happened to us in 2021
1. Due to global pandemic, we have (successfully) made a transition to online courses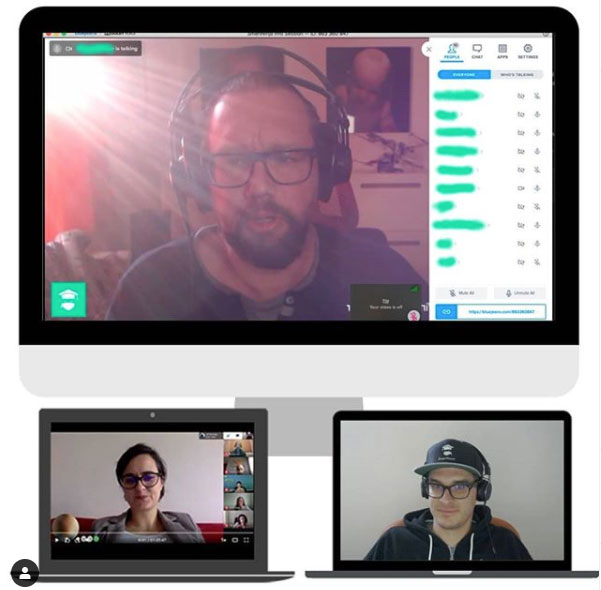 Like many other industries we also need to adapt to a world we live in now. The coronavirus pandemic had a big influence on our courses and we strongly believe that online courses are here to stay.
We are seeing many benefits of offering SmartNinja courses through live video streaming. For the first time, we see people attending from rural areas or from smaller cities which was not possible before. We are happy that we can now bring our courses to a much wider audience.
2. We have launched a podcast ️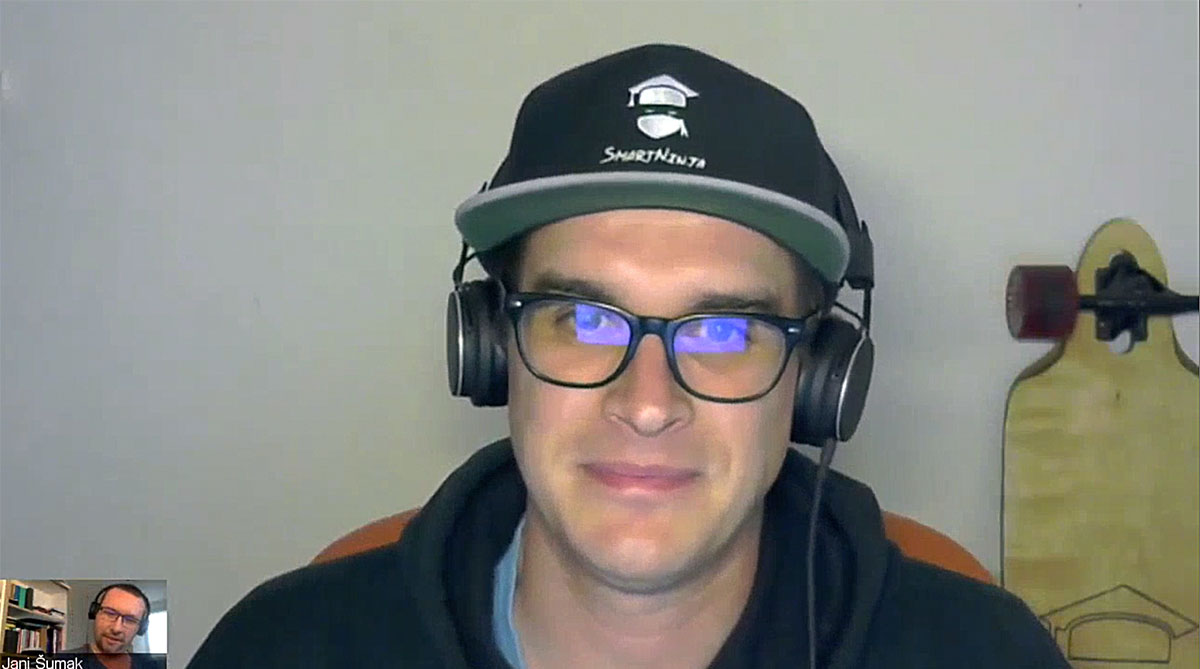 We launched a SmartNinja podcast where we interview SmartNinja instructors, IT specialists and entrepreneurs in the IT world.
With these podcasts, we want to give our students a better insight into the IT industry, discuss new trends and future ideas.
You can find all our video interviews on our Youtube channel. Currently, the interviews are conducted in Slovenian, German, and English.
Check out the channel and subscribe for new content coming out every month: SmartNinja Coding School Youtube Channel.
3. We have handed out more that 500+ SmartNinja T-shirts in 2020

Since we launched SmartNinja back in 2015, we are handing out SmartNinja SWAG packages to our students. We are keeping this tradition and this year we produced and sent out more that 500 T-shirts (along with stickers and other goodies). We love to see our T-shirts in the wild. ❤️
4. Keeping our students safe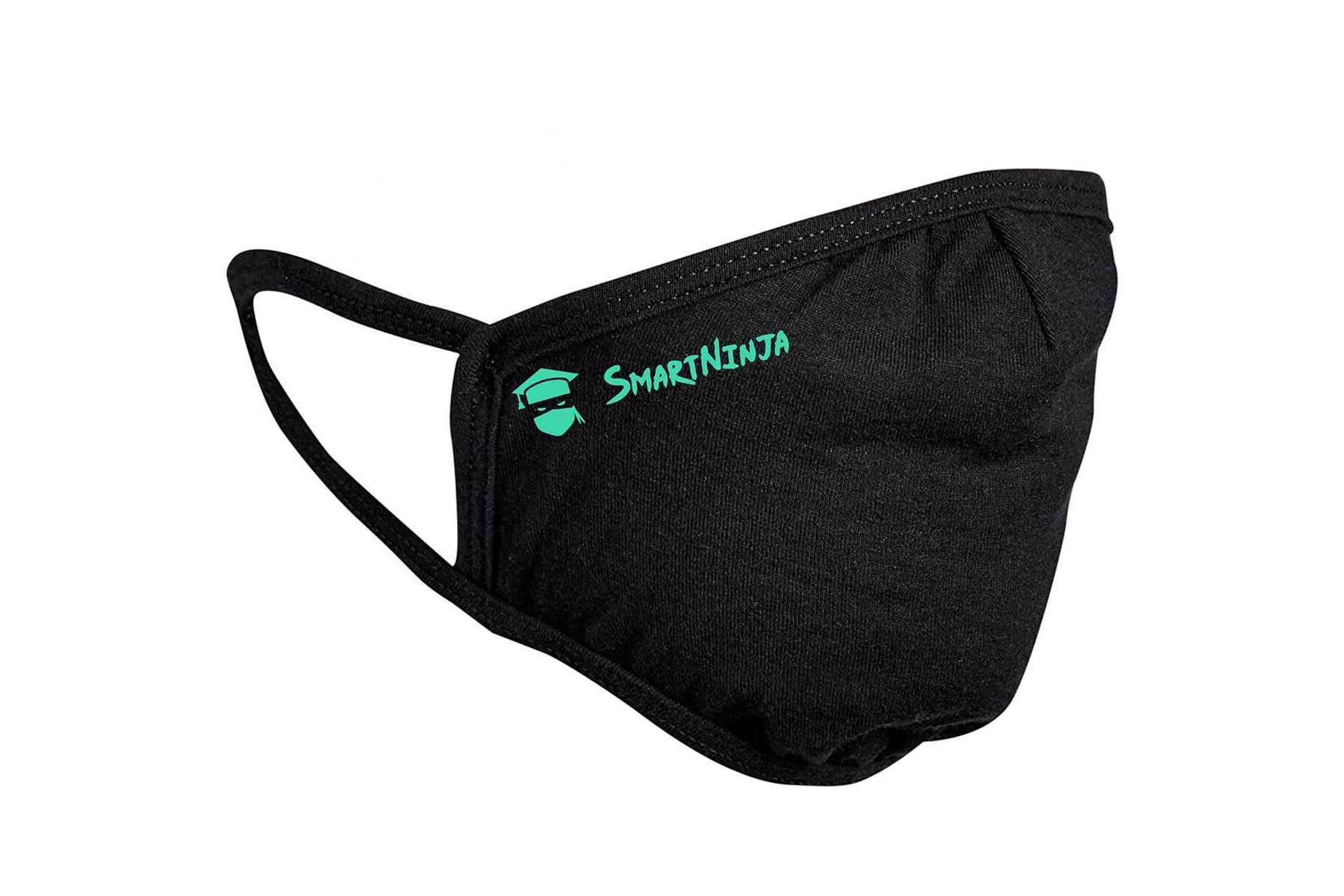 We upgraded some of our merch. Besides T-shirts, students now also receive SmartNinja cotton masks. We believe even small gestures can make some difference in the fight against pandemic.
Thank you
In the end, we would like to thank everybody for giving us a great year.
The students, instructors, location partners, franchisees, and the whole SmartNinja team.
It was a year of many exciting things. We had failed at some – and we learned from it. We have reached goals at others – and we will make sure to exceed them next year.
We are excited to see what 2021 brings. We are ready!